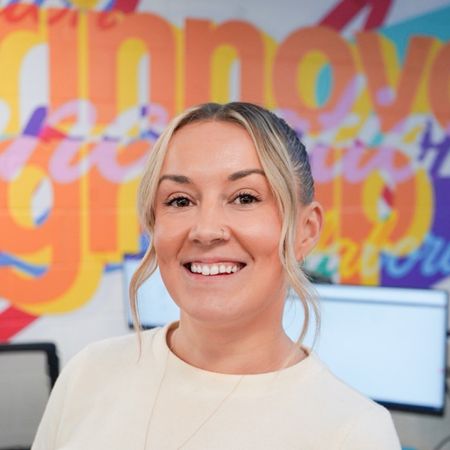 Back to Team
Viki
Dowthwaite
Associate Director for UK & European Contract Recruitment
Originally from Preston Lancashire, Viki moved to the South in 2009 for university and a career in recruitment and hasn't looked back!
Viki has been working exclusively in the UK and Europe for over a decade, specialising in Digital & Technology Contracts, and we promise you that you won't find many people more passionate about providing our clients and candidates with the best possible contracting experience.
Viki now heads up two Contract Teams at Trinnovo Group - Trust in SODA and Broadgate.

​​My experience of working with Viki was exceptional. She consistently supported and communicated with me via emails and telephone chats initially and throughout my contract. Any concerns or updates required, she was easy to get in touch with at all times to get them sorted immediately. Highly recommended Viki to all developers.

​​I would recommend Viki for future career engagements for her professionalism in dealing with contract negotiations with contractors or senior contractors. She made my contract onboarding process with no issues and communicated quickly for all my queires without any delay which shows she well understood the value of time in contract world.

​​Viki is one of those rare managers who also naturally serves as an inspiring mentor for the whole staff. She exhibits strong interpersonal skills and a unique capacity for empathy. These qualities most notably translate in her ability to motivate a team to care about its project and be invested in the project's success.