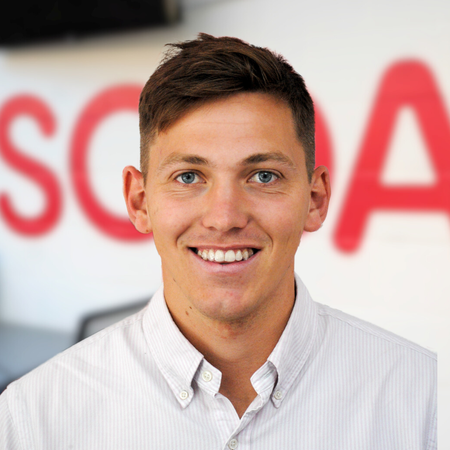 Back to Team
Oliver
Perry
Sales Director - UK & Europe
Oliver Perry is the Sales Director of our European and UK Markets at Trust in SODA. He oversees the brand across Ireland, DACH and the UK, recruiting in the Software Engineering, DevOps, Product, and Design & Data spaces.
"I chose SODA and Trinnovo because of their people-first approach as a business. This includes their customers, communities, and also their employees. Well-being and happiness are of the utmost importance to them, and this drives a culture of high performance that allows us to provide a high quality of service to everyone we engage with."
Oliver is originally from Staffordshire; his passion is any kind of sport that has a ball in it. Cricket, Golf, Football….