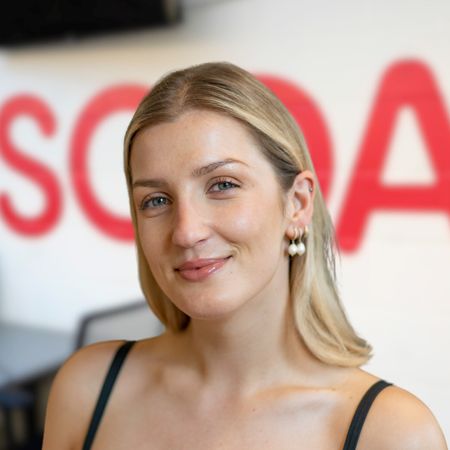 Back to Team
Dominika
Kodadova
Senior Consultant
​Dom, originally from the Czech Republic, started her career in Fashion Design & Marketing here in the UK and after 5 years has decided to move into recruitment to face new challenges and broaden her skill set. Dom's forte is Java and Full-Stack, and she is helping to scale Back-End Engineering Teams for both new clients and our key accounts.
​I'm eternally grateful to Dominika for steering the opportunity my way in the first place and for all her guidance over the whole application process. She kept me fully informed at all times and was really supportive throughout the different interview stages. Will definitely recommend her and Trust in SODA to any friends looking for a new role in the future. Thanks Dominika!

​Dominika worked with me recently in my quest to find a new senior development role. She was very knowledgeable of my tech stack and quickly understood my needs. Very soon I've had not 1, but 2 interviews in my calendar with some surprisingly interesting companies! I place Dominika in the 5/5 star spectrum because she's that vibrantly friendly blend of respectful/efficiency, with plenty of personality thrown in, something that everyone should appreciate in the infamously "cold" business world!