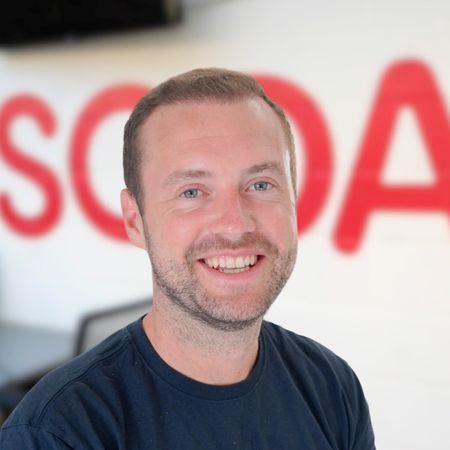 Back to Team
Adam
Brinkley
Business Manager
Adam leads our UK DevOps & Engineering team, covering everything in the Cloud, SW Eng, Infra, Architecture, DevSec, and Agile spaces.
"Working at SODA has been an absolute breath of fresh air. Unlike previous roles, you aren't micromanaged into the ground. Instead, you're motivated to work hard through great incentives, supportive colleagues, and the chance to work with great clients every day!"
Adam has been working in Recruitment since 2017 and more broadly within sales since 2011.
​Trust in Soda were one of the key suppliers in relation to both quality and volume of candidates successfully placed. Communication was key to this success, and our working relationship only strengthened as the year progressed, with mutual respect and honesty being the theme of conversation