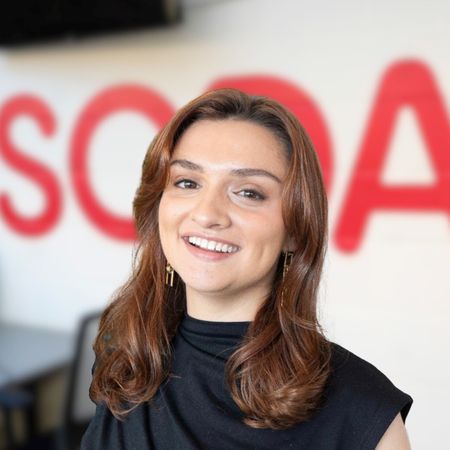 Back to Team
Sabrina
Battiston
Business Manager USA
Sabrina has been with Soda for the past two years, originally building out the DevOps, Site Reliability, and QA desks in Los Angeles. She has also been active with Women in DevOps, speaking at a variety of events and webinars. After a highly successful 2 years with Soda, Sabrina is now leading the Software, Design, and DevOps recruitment functions for the United States. Being based in California, her clients include a wealth of reputable names in Silicon Valley, including many high-growth tech startups across the country.
​
Sabrina is always taking notes, asking probing questions, and clarifying the requirements to deliver the best candidates and experience. It has been a joy to work with such a consummate professional in filling this role! Thank you!
Our USA Group director, Lauren Langdell has been running some awesome training sessions in our LA office this week! Our USA Group Director, Lauren ...
Read more
​Our Women in DevOps community came together for our first Women in DevOps networking initiative of 2022, 'Serverless architecture an honest conver...
Read more