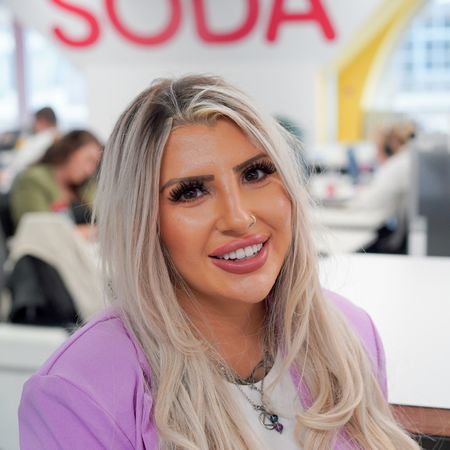 Back to Team
Louise
Latif
Business Manager - Sales, Marketing & Data
​Louise and her team specialises in Sales, Data, HR, and Marketing roles.
"Working for SODA has been the best decision I made! I get to work with like-minded people who all strive to build genuine long-term relationships with candidates, clients and colleagues. My focus has always been to help, listen and always be transparent. Working with SODA has allowed me to continuously grow and develop and I love the journey I am on!"
Louise is born and bred in Brentford, West London. Started her career in beauty and events, before moving into recruitment in 2016. Louise joined SODA in 2018 as employee No.8! She has a fabulous team who all specialise in Sales, Data, HR, and Marketing roles at all levels and all multi-hire campaigns in these markets. Louise and her team cover the UK, Europe, and parts of the US. She also specializes in Executive Searches and C-Suite hires for our Key Accounts giving them a bespoke service and finding them the best people on the market.