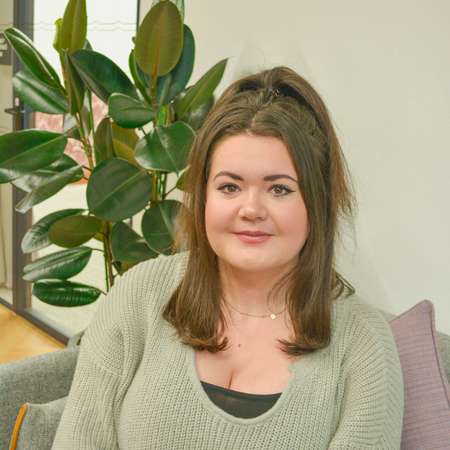 Back to Team
Beth
Eagles
Recruitment Consultant
​Beth focuses on permanent roles within the Design market across Germany.
"Trust in Soda has provided constant support and training since I joined, allowing me to feel confident in continually expanding my specialised market. The people within Trinnovo are what makes it the best company to work for - Even if you work in a different location or team they will always make time for you." Beth is originally from Salisbury and moved up to Manchester for the role with Trust in Soda.
Beth has a degree in Media and Communications from Nottingham Trent University. After a number of different roles in call centres and administrative roles, Beth decided to follow her passion for joining recruitment and is loving every moment.