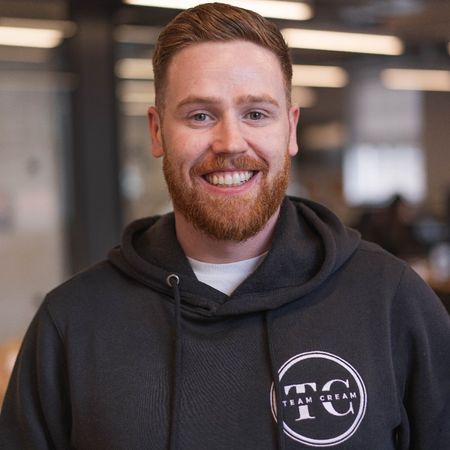 Back to Team
Anthony
Kelly
Business Manager | AI & Data – DACH & EU
​Anthony specialises in helping companies in the DACH Region with building state-of-the-art Computer Vision products by giving them access to the best talent available.
"Choosing a good recruitment company is like picking dessert, they're all good but deep down only one can be the best. That's why I joined Trust in SODA - we're the Red Velvet of desserts (the best), you should pick us too!"
Anthony is a true Dubliner, born in Coombe and raised in Palmerstown. Never good enough to make the football team, but if you crossed his path on the chessboard, you'd have serious competition! Anthony always thought he was talentless (other than being a chess & FIFA wizard), then realised his talent was finding talent… it was a real 'light bulb moment.' From then on, Anthony launched into the tech recruitment world. Now he can be found serving the DACH regions, hosting Podcasts & Meetups, and helping his clients with hiring Computer Vision talent.